The Qantas Foundation Memorial Ltd. Board of Directors
Chairman
John Vincent
Bachelor of Engineering - Aeronautical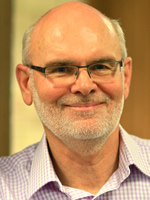 John Vincent is an Aeronautical Engineer, having begun his career with Qantas as a cadet engineer and including time in the Qantas apprenticeship training programme.
He worked for Qantas for 26 years in technical services and various senior engineering, maintenance and fleet management roles. During this time he was also the Qantas technical representative at Boeing in Seattle and was seconded to Air Pacific in Suva where he was the manager of engineering and maintenance for two years.
He moved from Sydney to Melbourne in 1996 to manage Ansett Engineering, remaining there until Ansett was acquired by Air New Zealand 2000. He then returned to Sydney and Qantas Engineering, with responsibility for managing all aircraft, engine and component maintenance, with more than 5000 employees Australia-wide.
He recently retired from Head of Safety and Risk for Qantas Engineering. He is a Fellow of the Royal Aeronautical Society and a Graduate of the Australian Institute of Company Directors.
Deputy Chairman
Graeme Wills
BE (Civil); MEngSc; Grad Dip LGE; RPEQ;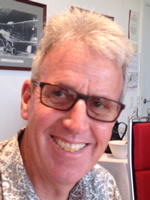 Graeme lives and works in Barcaldine where he is a partner with a local consulting engineering firm. He has lived in central western Queensland since 1983. He has practiced as a Civil Engineer since graduating from the University of NSW in the late 1970's. After graduating, he worked on the waterfront on Sydney harbour assisting with the construction and maintenance of transport infrastructure. He then worked for several years in north west NSW in irrigation development before moving to Barcaldine.
Graeme's work takes him over the vast expanses of inland Queensland where he assists the firm's clients with the design, construction and maintenence of critical infrastructure. He holds a private pilot's license which enables Graeme to work from Burketown in the north, Birdsville in the south west and to Blackwater in the east.
Graeme is passionate about rural regions having been born and raised on the far south coast of NSW. He believes that there must be a firm future for rural Australia based around a diverse range of industries. He believes that central and western Queensland offers a unique, safe and rewarding lifestyle for those who make this region their home. He believes that the QFM and similar attractions in the central west will help strengthen and diversify the region thus making it an even more attractive area in which to live and to holiday.
Treasurer
Allan Moore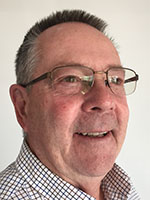 Alan is a qualified CPA and began his working career at Qantas in 1964. During his nearly 32 years with Qantas he held a number of positions within Finance including periods overseas in relieving positions. In 1985 he was seconded to Air Pacific (now Fiji Airways) as Director of Finance and later, as the airline's Deputy Chief Executive. On returning to Sydney, Allan undertook a change management role within Qantas and subsequently was appointed Strategic Planning Director for the Qantas Group with responsibility for the business planning process and the development of the Group strategic plan.
After his career at Qantas, Allan undertook a number of consultancy engagements with various commercial and government enterprises, including an extended assignment with the NSW Rail Department developing new business processes and restructuring of its finance activities.
Allan's interests include gardening, tennis, walking – including trekking the Kokoda Track, helping out on a family farm in the Hunter Valley when time permits and an ongoing objective of lowering his golf handicap. He has a continuing obsession with 'all things associated with aircraft' and considers himself privileged to have been appointed to Qantas Foundation Memorial Board in 2015
Director
David Crotty
BA (Hons), Grad Dip Museum Studies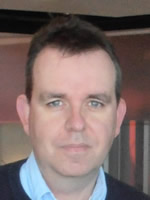 Starting as a volunteer with the Moorabbin Air Museum in 1984, David has specialised in the field of aviation history. He worked as a curator with the Australian War Memorial in the 1990s co-ordinating several aircraft restoration projects. He then worked as a curator with the RAAF Museum at Point Cook before joining Museum Victoria in 2006 to curate their engineering and transport collection. In May 2012, David was appointed to the new position of Curator, Qantas Heritage Collection, based in Sydney. In October 2012, he was appointed as one of two Qantas representatives on the board of the Qantas Founders Museum at Longreach.
Director
David Fysh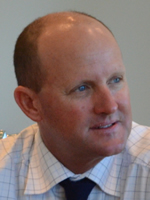 David is a fourth generation Western Queenslander and beef and wool farmer/ producer and property owner. David owns a property 60km North West of Longreach called "Acacia Downs". Prior to running "Acacia Downs", David worked all over Australia in the Beef and Wool Industry.
David has been involved with the Qantas Founders Museum since the early days. He helped his father Frith Fysh (who was on the Qantas Foundation Memorial Board from 1989 to 2002 and was Chairman from 1999 - 2002) with various aspects of the museum and has seen its development.
David is passionate and proud about Qantas History and that it all started in Central West Queensland. This pride and passion is not only a result of his family's connection with the story but because he believes it is important to preserve this important story in Australian history and for the benefits the Qantas Founders Museum brings to the town and region.
David was on the Qantas Founders Museum Board for 2 years and has been on the Qantas Foundation Memorial Board for nearly two years. David feels it is important to play his part to ensure the Qantas Founders Museum remains a viable, vibrant, world Class museum.
Director
Don Hill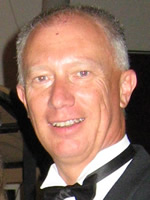 Don's involvement with QANTAS Foundational Memorial began when he organised and led the recreation drive in 'Molly' the Model T from Longreach to Darwin in 2009. The documentary of this re-enactment has since been broadcast and the DVD is sold in the Museum shop.
Director
Dr Gerladine Mate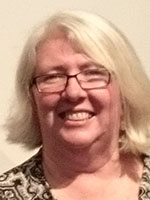 Dr Geraldine is a Principal Curator at Queensland Museum responsible for the History Industry and Technology collections in the Cultures and Histories Program. Geraldine has been with the Queensland Museum since 2007 working for several years at The Workshops Rail Museum which is part of the Queensland Museum Network, and now based at Queensland Museum and Sciencentre at Southbank in Brisbane. Her research has focused on the cultural landscape of 19th and early 20th century mining towns and industrial complexes in Queensland.
Geraldine's other research interests include broader reflections on cultural landscapes in archaeology, the interpretation of industrial cultural heritage and the adoption of technology. This includes how labour history, industry and technology can be represented in museums.
Director
Kalair McArthur
Bachelor of Science; Graduate Certificate in Business Management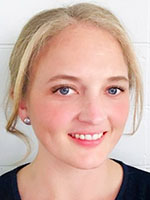 Kalair McArthur has a background in marketing and economic development with skills in grant-writing, project management, project due diligence, marketing, risk analysis, and political and stakeholder liaising, and communication. She is currently the Executive Officer of Regional Development Australia, Fitzroy and Central West where her role is to facilitate economic development opportunities across the region.
A member of the Australian Institute of Company Directors having completed the Australian Institute of Company Directors course. Currently also serving on the Queensland Rural, Regional and Remote Women's Network Board, holding the Communications Portfolio. Previously having served on the Capricornia Chamber of Commerce as well as advising multiple boards on a regular basis regarding project investments and project due diligence.
Director
Rodney Seccombe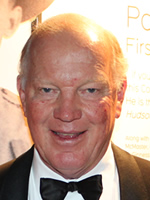 Rodney has spent 50 years in the Aramac Area in Western Queensland as a Sheep Property Owner.
He also owned and operated an Air Charter business called Seccombe Air Charters flying around from Western Queensland and Northern Territory for 10 -15 years, and been involved many community organisations including the Landsborough Flock Ewe Show and the Graziers Association.
Rodney has been involved in the Qantas Foundation Memorial from its early days over 20 years ago holding positions such as the Company Secretary, Treasurer, Managing Director and Chairman of Qantas Foundation Memorial Ltd, Qantas Founders Museum Pty Ltd and QFM Fundraising Pty Ltd.
Company Secretary (non board position)
Paul Clarke
Dip Teach, Grad Dip Education (Computer Education)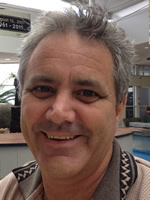 Paul had served on the board of the Qantas Foundation Memorial for some 20 years.
Paul runs his own small business and works as a teacher full time. Within Education Queensland he has held positions of; Technology department coordinator, IT Manager, Project Officer (web development), Educational Advisor (computer education), Head of Year, Year level coordinator, and Acting Head of Department. He is also a member of the Cycling Queensland Women's Commission.
Since resigning from the Qantas Foundation Memorial board, he has continued on in the role of Company Secretary.