The Qantas Foundation Memorial Ltd. Board of Directors
Chairman
Kalair McArthur
Bachelor of Science; Graduate Certificate in Business Management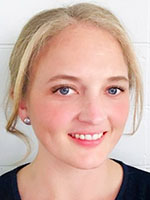 Kalair McArthur has a background in marketing and economic development with skills in grant-writing, project management, project due diligence, marketing, risk analysis, and political and stakeholder liaising, and communication. She is currently the Executive Officer of Regional Development Australia, Fitzroy and Central West where her role is to facilitate economic development opportunities across the region.
A member of the Australian Institute of Company Directors having completed the Australian Institute of Company Directors course. Currently also serving on the Queensland Rural, Regional and Remote Women's Network Board, holding the Communications Portfolio. Previously having served on the Capricornia Chamber of Commerce as well as advising multiple boards on a regular basis regarding project investments and project due diligence.
Treasurer
Allan Moore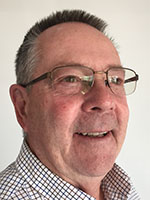 Alan is a qualified CPA and began his working career at Qantas in 1964. During his nearly 32 years with Qantas he held a number of positions within Finance including periods overseas in relieving positions. In 1985 he was seconded to Air Pacific (now Fiji Airways) as Director of Finance and later, as the airline's Deputy Chief Executive. On returning to Sydney, Allan undertook a change management role within Qantas and subsequently was appointed Strategic Planning Director for the Qantas Group with responsibility for the business planning process and the development of the Group strategic plan.
After his career at Qantas, Allan undertook a number of consultancy engagements with various commercial and government enterprises, including an extended assignment with the NSW Rail Department developing new business processes and restructuring of its finance activities.
Allan's interests include gardening, tennis, walking – including trekking the Kokoda Track, helping out on a family farm in the Hunter Valley when time permits and an ongoing objective of lowering his golf handicap. He has a continuing obsession with 'all things associated with aircraft' and considers himself privileged to have been appointed to Qantas Foundation Memorial Board in 2015
Company Secretary
Dr Gerladine Mate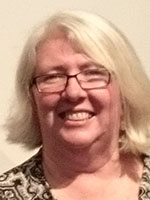 Dr Geraldine is a Principal Curator at Queensland Museum responsible for the History Industry and Technology collections in the Cultures and Histories Program. Geraldine has been with the Queensland Museum since 2007 working for several years at The Workshops Rail Museum which is part of the Queensland Museum Network, and now based at Queensland Museum and Sciencentre at Southbank in Brisbane. Her research has focused on the cultural landscape of 19th and early 20th century mining towns and industrial complexes in Queensland.
Geraldine's other research interests include broader reflections on cultural landscapes in archaeology, the interpretation of industrial cultural heritage and the adoption of technology. This includes how labour history, industry and technology can be represented in museums.
Director
Janette Davie
AM MAICD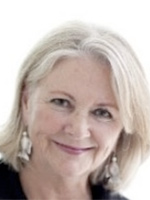 Janette has extensive leadership and board experience, with a strong understanding of finance, commercial arrangements, risk, audit, data protection, operational excellence and new business development across the commercial and Not-for-Profit sectors.
Her expertise includes delivering small and large scale business transformations, developing and leading customer service strategies as well as the ability to build new organisational structures to increase organisational functionality and revenue.
She is an excellent communicator, with a passion and reputation for inspirational leadership, a collaborative style resulting in a powerful capacity to build high performance teams to exceed industry benchmarks. Passionate about mentoring start-ups, promoting innovation and driving change.
Director
Emma Gaunt
Bachelor of Commerce, Degree in Tourism Management and Public Relations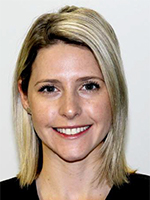 Emma grew up in Mukinbudin, in the Wheatbelt of Western Australia between Perth and Kalgoorlie.
Emma has a Bachelor of Commerce, Double Degree in Tourism Management and Public Relations. She has a background in partnership and grant management and tourism events, with expertise gained at Qantas and previously at Tourism Western Australia.
Emma brings with her a range of skills including internal and external stakeholder management, social media engagement, strong written and communication abilities and interpersonal skills. These have primarily been showcased appraising highly detailed business cases/feasibility assessments on medium to large-scale sporting and arts event proposals, developing and managing partnerships with stakeholders via sponsorship contracts and Project Lead on various philanthropic programs.
Emma is currently at Qantas managing the Arts Sponsorships Portfolio.
Director
Don Hill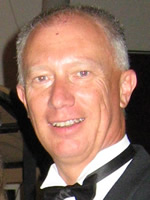 Don has been a career airline pilot since 1981, beginning as a First Officer on Fokker Friendships flying regional operations throughout Western Qld. He remembers parking in front of the now Heritage Listed Qantas hangar in Longreach in the early 1980's, and being fascinated by all of the aviation history it had seen. In 1995 he was employed by Qantas as a pilot and is currently an A380 First Officer with a great passion for the heritage of the airline and its western Queensland routes.
Don has had a close associated with the museum since 2008 when he organised and led the recreation drive in 'Molly' the Model T from Longreach to Darwin. The documentary of this re-enactment has since been broadcast and the DVD is sold in the Museum shop. He has been involved in a number of small museum projects including most recently, the reclamation of aircraft parts from the Qantas Constellation aircraft abandoned in the Kuwaiti desert.
Director
Rodney Seccombe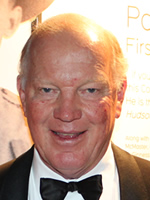 Rodney has spent 50 years in the Aramac Area in Western Queensland as a Sheep Property Owner.
He also owned and operated an Air Charter business called Seccombe Air Charters flying around from Western Queensland and Northern Territory for 10 -15 years, and been involved many community organisations including the Landsborough Flock Ewe Show and the Graziers Association.
Rodney has been involved in the Qantas Foundation Memorial from its early days over 20 years ago holding positions such as the Company Secretary, Treasurer, Managing Director and Chairman of Qantas Foundation Memorial Ltd, Qantas Founders Museum Pty Ltd and QFM Fundraising Pty Ltd.
Director
John Vincent
BE(Aero) FRAeS GAICD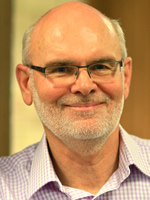 John is an Aeronautical Engineer with extensive airline engineering and maintenance experience over a professional career spanning more than 45 years. This included aircraft technical services and performance, fleet development and aircraft acceptance/delivery roles plus more than 25 years in executive, general and accountable airworthiness management roles in large airline Engineering and Maintenance organisations. The latter included safety, quality and risk management roles; holding various National Aviation Authority approvals; and he has led the Engineering and Maintenance businesses of Air Pacific in Fiji and Ansett Australia and Qantas Airways Ltd in Australia.
His main career focal areas have been business strategy, business process improvement, change management, governance, regulatory compliance, operational and occupational safety systems, risk management, leadership development, employee engagement/communication and relationship management. Following retirement from Qantas he is now Adjunct Professor with the School of Aviation at the University of NSW and past-President of the Royal Aeronautical Society Australian Division.
John's drive is to now give back to the aviation industry and, with 38 years at Qantas, his role as a director of QFM allows him to bring his business and aviation experience to the Board table.
Director
Graeme Wills
BE (Civil); MEngSc; Grad Dip LGE; RPEQ;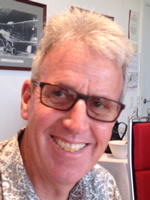 Graeme lives and works in Barcaldine where he is a partner with a local consulting engineering firm. He has lived in central western Queensland since 1983. He has practiced as a Civil Engineer since graduating from the University of NSW in the late 1970's. After graduating, he worked on the waterfront on Sydney harbour assisting with the construction and maintenance of transport infrastructure. He then worked for several years in north west NSW in irrigation development before moving to Barcaldine.
Graeme's work takes him over the vast expanses of inland Queensland where he assists the firm's clients with the design, construction and maintenence of critical infrastructure. He holds a private pilot's license which enables Graeme to work from Burketown in the north, Birdsville in the south west and to Blackwater in the east.
Graeme is passionate about rural regions having been born and raised on the far south coast of NSW. He believes that there must be a firm future for rural Australia based around a diverse range of industries. He believes that central and western Queensland offers a unique, safe and rewarding lifestyle for those who make this region their home. He believes that the QFM and similar attractions in the central west will help strengthen and diversify the region thus making it an even more attractive area in which to live and to holiday.